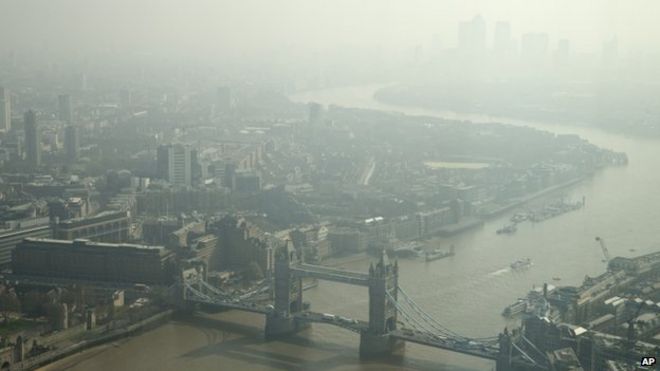 While air quality campaigns target pollution in London where an estimated 9,500 people die each year as a result of the poor air quality, older data from Public Health England based on PM 2.5 levels in 2010 have shown that deaths across the South East are around 20% higher while the over 25 population of the South East is only 10% more (see notes below and it should be noted that London's >25 population is still significantly younger than the South East's)
So why no action from government or from the 194 local authorities across the country that are known to be flouting AQ limits on NO2? Complacency against a silent, most invisible killer or a complete reluctance to stand up against the car industry?
Is there anything that local government can really do? With traffic at the core of the problem, local district councils have little influence other than perhaps putting a few more buses on or increasing cycle paths. While these might reduce pollution be a fraction they will not have a significant impact. What is needed is real action by national government of which there has been none and is likely to be none.
Investigating and prosecuting the car manufacturers who fix testing would be a useful first step, banning the sale of diesel cars should follow alongside significant increases in the cost of driving through taxation with the revenue used to support a modal shift to walking, cycling and public transport.
But none of these are likely to happen under the Tories, Labour, Lib Dems or UKIP. They are wedded to cars and are central to the problem. The Tory government released its consultation on air quality which contained the admission that mortality had been severely underestimated at 11am on 12th September, just 30 mins before the announcement of the new Labour leader. A perfect time to bury bad news and a perfect example of the corrupt political system that we have to deal with.
Notes:
http://www.scribd.com/doc/271641490/King-s-College-London-report-on-mortality-burden-of-NO2-and-PM2-5-in-London