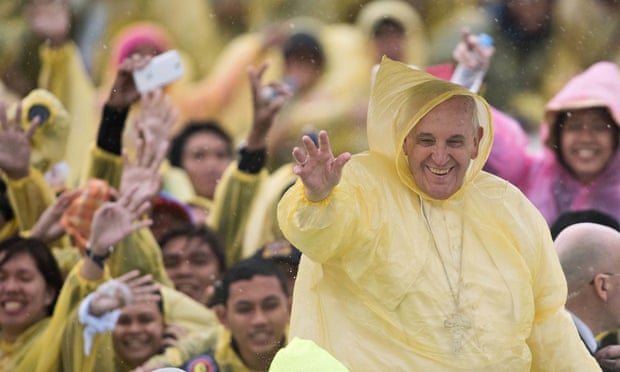 The more I
hear
about Pope Francis the more I like him. This week
he is set to intervene
on climate change, putting a strong moral case for urgent action to world leaders.
This is more than welcome, even if very overdue, and comes in contrast to
last week's survey
which show the appalling attitude toward climate change of the British people, only topped by the US's attitude.
While I doubt that the Pope's comments will have any real impact in Britain (he's not Church of England apparently or even Church of Banking, Corporations, Greed and Capitalism), there is a good chance the the US may feel some impact from this. I suspect the Catholic right wing Republicans in the US won't react well though but his message might just reach a few Catholics that might think about their future allegiance to the US Right.
Perhaps it is time for letters from all religious leaders to world leaders? There is very little time left to stop catastrophic climate change now, so any intervention would be good and it will probably need the help of gods and goddesses if we are to have meaningful action.