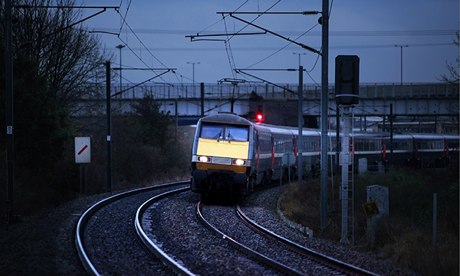 Letter to the Whitstable and Kentish Gazettes:
Dear Editor,
Giving the contract for our train services back to Southeastern is a sadly missed opportunity to bring our railways back into public ownership and to ensure that they get the investment they need.
The much loved East Coast Mainline has spent the last five years in public ownership and has returned a profit, providing revenue for the government. This has been a great example of how services can be provided, unlike the appalling and expensive services we have to suffer locally.
With the right political will, publicly owned railways can provide a great service at great value. Sadly that political will does not exist in the Lib Dems, Tories or Labour. Fortunately, the Greens want to see all public transport returned to public ownership for the good of the people; the clue is in the word "public".
Stuart
--
Stuart Jeffery
Green Party Parliamentary Candidate for Canterbury and Whitstable