Yesterday I met with CWU activists in Maidstone and signed their petition. I fully support the fight against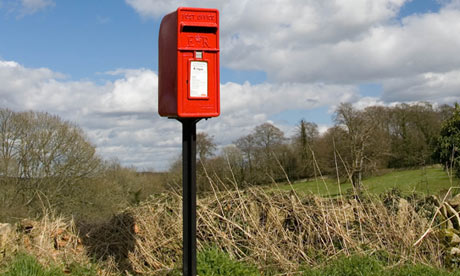 privatisation but I think it is good to be clear why and although we need to be clear about reasons although personally I would suggest that argument should be the other way round given principle, i.e. are there good reasons to privatise it?
However, just for clarity:
1. The Royal Mail is profitable, money which should either be reinvested in the service, prompt stamp cost reduction or simply be a useful income for the treasury. Privatisation will provide a single lump of cash for the government only.
2. Post is more efficient as a single provider, privatisation encourages competition (which I accept already exists).
3. There is no reason why government shouldn't invest in the service - it is a simple political decision to do so.
4. It belongs to the Queen - we can't sell her service and I don't want to lick the back side of Richard Branson when his head appears on a 1st class stamp... :-)
5. Privatisation has provided appalling outcomes for many services over the last 25 years
The key arguments seems to be concerned with investment to meet changing needs. I see no reason not to provide this through direct investment by government through QE or reinvestment of profits.